CSR Pratham Pahal Foundation Trust
These lines outline the principles for the Group's Corporate Social Responsibility initiatives. Being only a 10-year old enterprise, the Group has embarked on its mission to ensure the provision of effective, sustainable and affordable healthcare services to every individual.
The Group, by way of extending free healthcare opinion and assistance to people from economically weaker sections of the society, contributes to its mission, while steadily laying the structure for a larger global initiative. In order to extend and make available healthcare services to under-developed regions in Africa, the Group has initiated HELPING FINANCIAL HELP FOR MAJOR SURGERY AND TRANSPLANT allowing patients gain easy and instant access to specialists in India, China, Thailand healthcare requirements and accordingly plan further treatments.
Pratham Pahal Medical Consultant Closely associates with:
Mahaveer International, Lions Club International, Rotary Club, Jain Doctors Federation, Sharman Arogyam, Lack City Kidney care Foundation, Flaying Doctors Society of Africa, Uganda American sickle cell rescue fund, Mohan Foundation, Medical tourism association, ATBF, etc.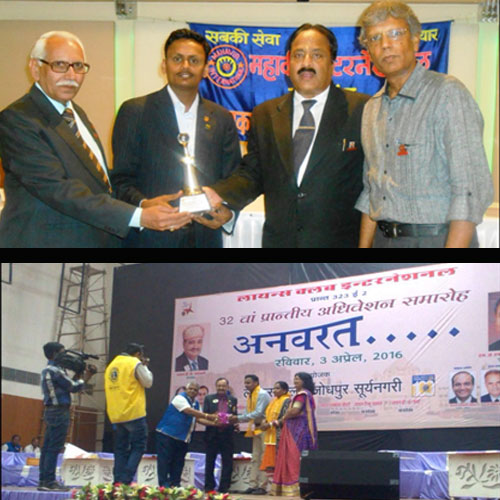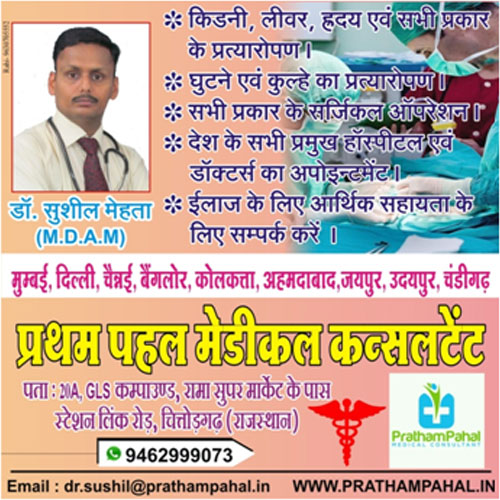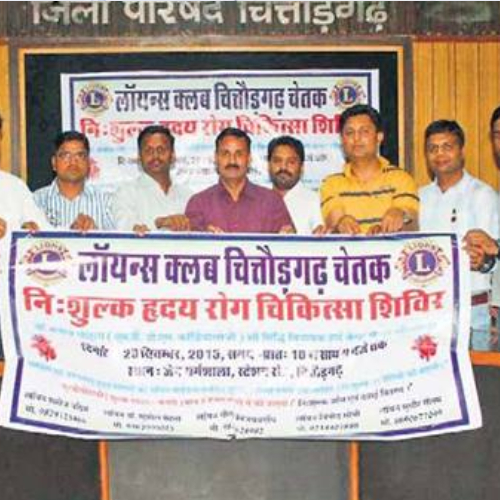 Financial help for treatment
Financial assistance is provided to the needy patients with family. and suffering from major illness and undergoing treatment in Hospitals to defray a part of the expenditure on hospitalization/treatment, in cases where free medical facilities are not available.
Criteria laid down for sanctioning grants
Reimbursement of expenditure already incurred is not permissible.
Prolonged treatment involving recurring expenditure is not permissible.
Financial assistance is not admissible for diseases of common nature where treatment is not expensive.
Financial assistance is not admissible for T.B. cases for which free treatment is available under National T.B.Control Programme.
Central as well as State Government employees are not eligible for grant under rules.
For more details, contact : drsushil@prathampahal.in
To avail financial assistance, the patient is required to submit :
A copy of the prescribed perform application duly filled in by the treating Doctor/HOD and duly countersigned by the Medical Superintendent of the Hospital from where the patient is receiving the treatment, to be submitted.
A Certificate in original from the BDO/ Tehsildar/Collector /SDM (quoting full name, designation, telephone number and complete official address of the certificate issuing authority) regarding occupation and monthly/yearly income of the applicant and his/her family members from all sources.
Medical history.
Photograph of patient.
Copy of the ration card, Adhar card.
Registration fees , processing documentation fee.